ONE-STOP DREAM SOLUTION
Retina & Vitreous
ONE-STOP DREAM SOLUTION
Retina & Vitreous
The powerful DREAM Swept-Source engine and the "True-Angiography" algorithm enhance the excellent performance of DREAM OCT™ in the retina & vitreous field.
The ultra-widefield high-resolution imaging, the higher detection sensitivity, and the various quantitative analysis, could provide infinite possibilities for both clinical diagnosis and research work.
Ultra-Widefield OCT Angiography
The ultra-widefield OCTA covering a range of 29 mm × 24 mm (150°) with one single scan, and the montage of over 220° field of view, could provide much more diagnostic information for diseases with extensive lesions in a non-invasive and more efficient way, compared with the fluorescence angiography.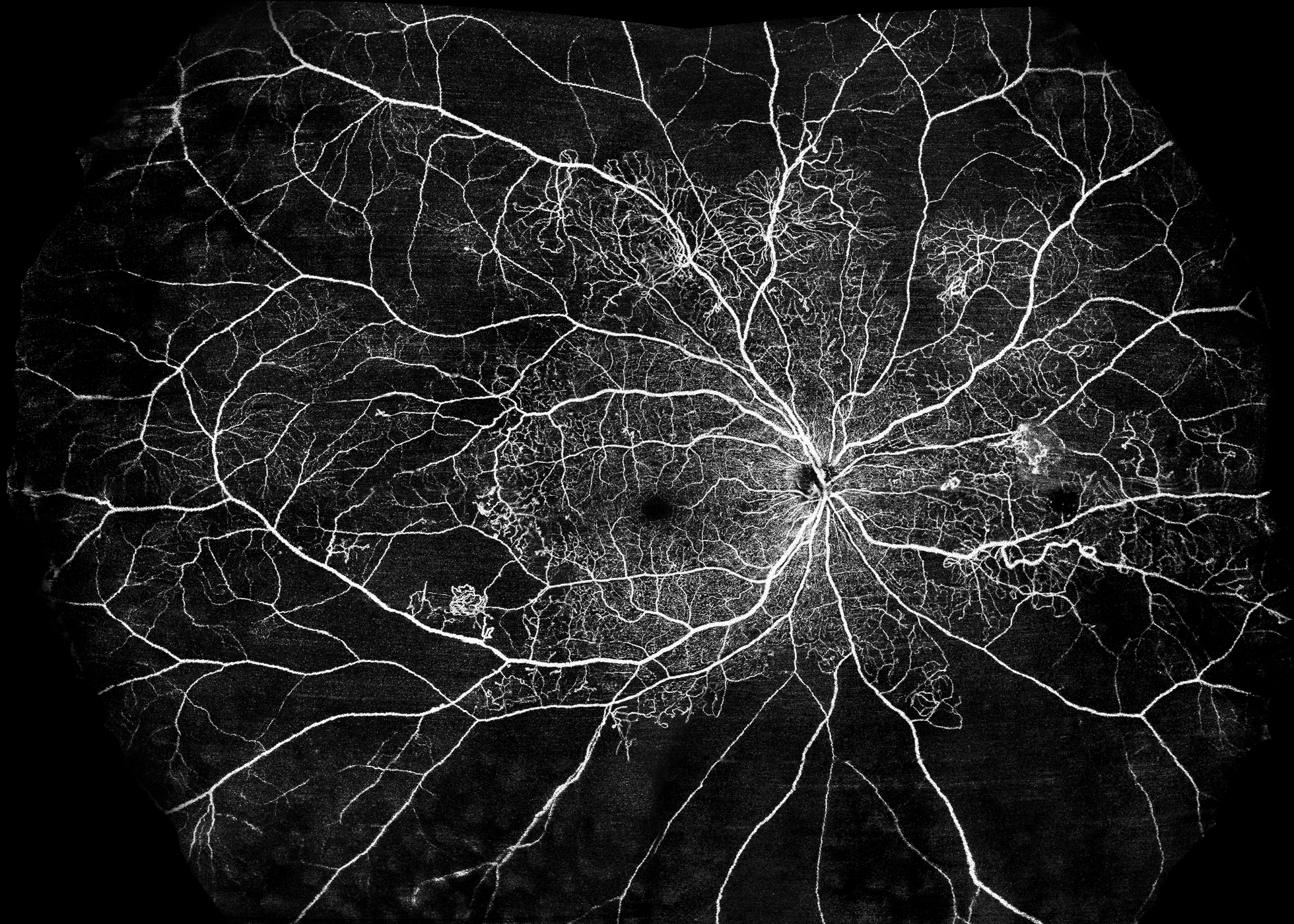 Higher Detection Sensitivity
Based on the strong penetrating power of the Swept-Source laser, and the optimized "True-Angiography" algorithm, as well as the unique "Deep Layer" AI segmentation solution, the DREAM OCT™ could show much higher detection sensitivity for nascent tiny pathologies and complicated lesions, greatly reducing misdiagnosis.
The comparison of OCTA images for a same patient on a same day. The DREAM OCT™ could penetrate through the organized hemorrhage and show the details of the lesion clearly and completely, while the traditional SD-OCT could not show any abnormal flow signal at all.
Various and Accurate Quantitative Analysis
The DREAM high-resolution OCTA ensures the accuracy of flow quantitative analysis. The software provides automatic measurements for FAZ, vessel density, flow area, etc.Moreover, with the help of AI identification, it can also provide the choroidal vessel volume (CVV) and the choroidal vessel index (CVI), which could be very helpful for your research work on choroid.
All kinds of quantitative analysis could be precisely corrected based on the biometric data acquired by the DREAM OCT™, in order to ensure the academic rigor of the research work.
Higher Success Rate of Retinal OCT Scanning for Patients with Ocular Media Opacity
Using the brand-new Swept-Source OCT technology, the DREAM OCT™ could penetrate the ocular media opacity much more easily, and provide much clearer OCT images of the fundus, so that we can easily predict the prognosis of the surgery before we make a decision.